When Jess was just 12 weeks pregnant with twin boys, she was given some devastating news.  One of them was fatally ill with anencephaly - a rare birth defect that prevents the brain and skull developing.
Despite being told he may survive only a day or two, they carried on with the pregnancy, wanting even just a few precious minutes with him.
Mike, 30, says: "Throughout the pregnancy, Teddy was so strong. Every single day he was punching around. We knew right from the beginning that there was more to him."
Teddy and his brother Noah were born on April 22, 2014 at the University Hospital of Wales in Cardiff. Teddy survived for just 100 minutes.
After learning of their Pride of Britain Special Recognition Award Mike said: "When we talk about those two hours, it was a magical time for us. We had so long to prepare for it that it was really peaceful."
He added: "We know that he knew people were there who loved him. Noah opened his eyes when we put him next to Teddy and they were holding hands - Teddy moved more towards him and let out a kind of cry."
Jess, 29, says: "It was the most precious 100 minutes of my life and always will be. It just went so fast – it was never going to be long enough."
Soon after the diagnosis, Jess and Mike made the brave decision to offer their son's organs for transplant.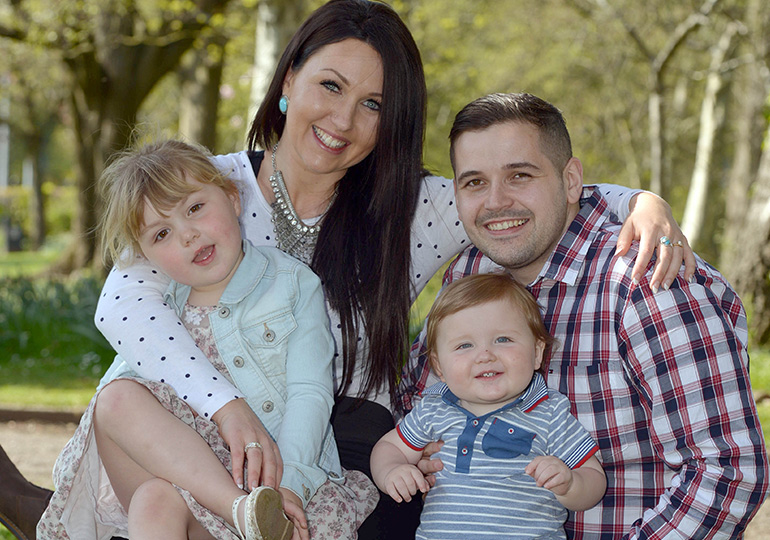 "We talked about it very soon on, then started to speak to various doctors," says Mike.
Teddy's kidneys were transplanted to a desperately ill recipient in Leeds and his heart valves were also taken  – making him the youngest ever organ donor. When Teddy's story was revealed earlier this year, there was a 378% rise in the number of people signing the organ donation register.
"There is an overwhelming feeling of just being so proud. We didn't understand the full impact that this was going to have," says Mike. "From all over the world, people have been getting in touch saying 'you have inspired me to sign the register'. Teddy could have saved thousands of lives."
The couple were surprised they had to lobby doctors and push for Teddy's organs to be donated. But he has paved the way for change, with other babies becoming donors.
"It was something I thought was done regularly. I had no idea it wasn't performed all over the world. We thought we'd just fill out a form," says Jess, who also has a daughter, Billie, four.
"We have had thousands of messages - people who have lost children and wish they'd been given the opportunity. I know it is going to help many parents who are faced with losing a baby. Hopefully many more lives will be saved."
What the judges said
What they have done is so selfless because it was a tragedy for them.  But they have turned it around, raised awareness and had such a positive impact on so many people.  An amazing couple.Katie Piper