We started the evening with red carpet fun and former Pride of Britain winner Amelia Gebruers was back with us interviewing our guests as they arrived. She told us that she was 'very nervous but very excited to be back".
When we started the process of nominations we knew that Birmingham would be full of amazing people and the community certainly didn't disappoint us. The judges met in March to choose the winners and they had the Herculean task of whittling down the finalists in each category. Our host Katie Piper is no stranger to adversity and her input on the day was invaluable when deciding who should win this year's coveted trophies. She told the audience "Our winners are simply awe-inspiring. Whether they have overcome adversity to help others, transformed the lives of people around them or displayed life-saving courage in a split second, they will make you proud to be a Brummie."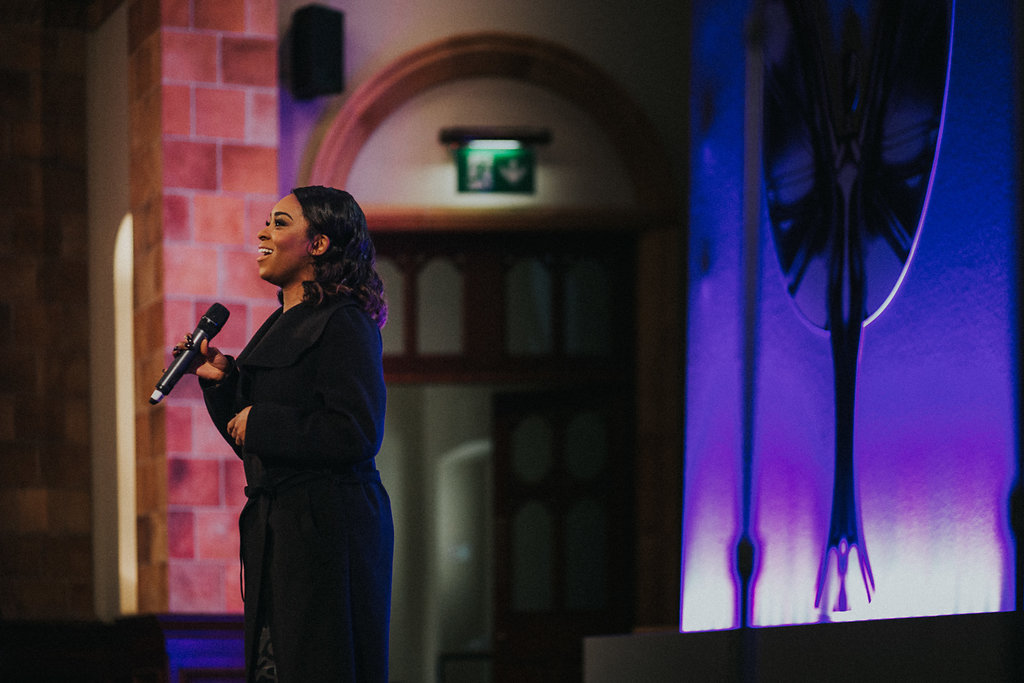 We started the evening with music from homegrown Birmingham talent Relley C before welcoming our Young Fundraiser Of the Year Abbi Bennett to the stage.   Abbi, who was diagnosed with Ullrich Congenital Muscular Dystrophy at the age of two, is so weak she can be knocked off her feet by a gust of wind or someone accidentally brushing against her. But the Bournville schoolgirl refuses to let her illness stop her remarkable fundraising efforts to help find a cure for the disease.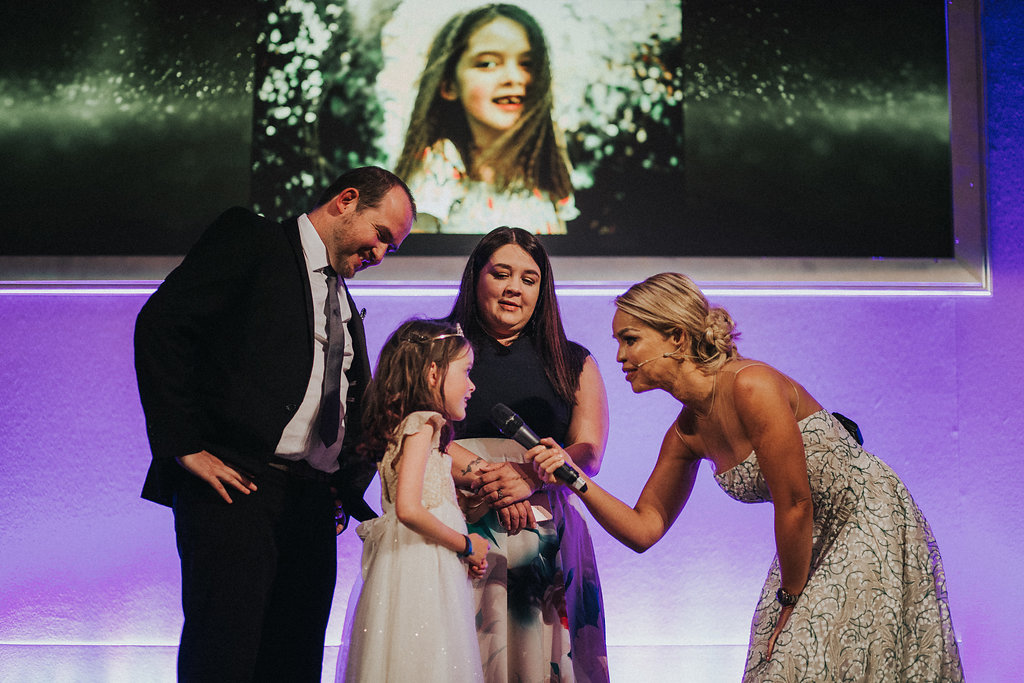 At charity events organised by her parents Gary and Sarah, Abbi gets up on stage and asks people to donate. The Pride of Birmingham judges loved her enthusiasm for life, describing her as "An absolutely inspirational little girl". Abbi was thrilled to receive her award from Harry Potter stars Oliver and James Phelps who play the Weasley twins in the hit movie series. "We feel right at home here," they said, looking around the Great Hall, which resembles the school for witchcraft and wizardry.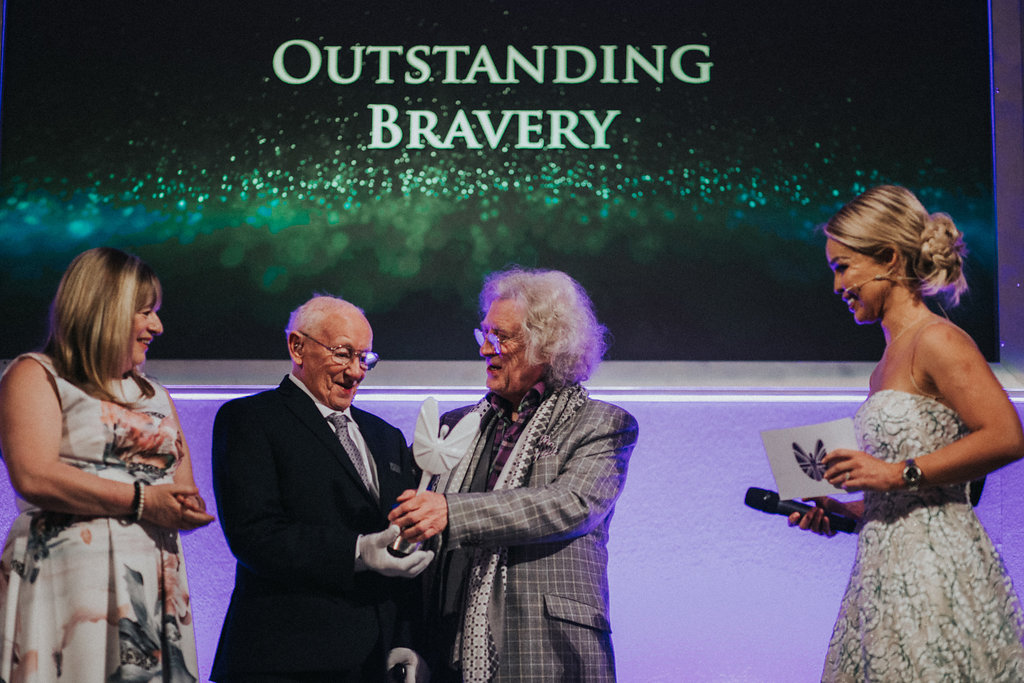 Next up was the feisty Anthony Mathers who certainly wasn't going to let age be a barrier when he was confronted by car thieves near his home in Acocks Green. 75 year old great granddad Anthony was the worthy winner of this year's Outstanding Bravery Award after being threatened with a firearm and giving chase when a gang confronted him and tried to steal his car. Investigating Officer Det Con Tom Lyons said: "This would have been a terrifying ordeal for anyone and I want to commend the bravery of the victim." Obviously we needed a legend to present the award to Anthony and one of our judges had the perfect credentials for the role. Birmingham hero Noddy Holder was so impressed with Anthony's story that he asked to personally present him with the award to applaud his wonderful heroics. Anthony was a crowd favourite and a fantastic example that age is just a number.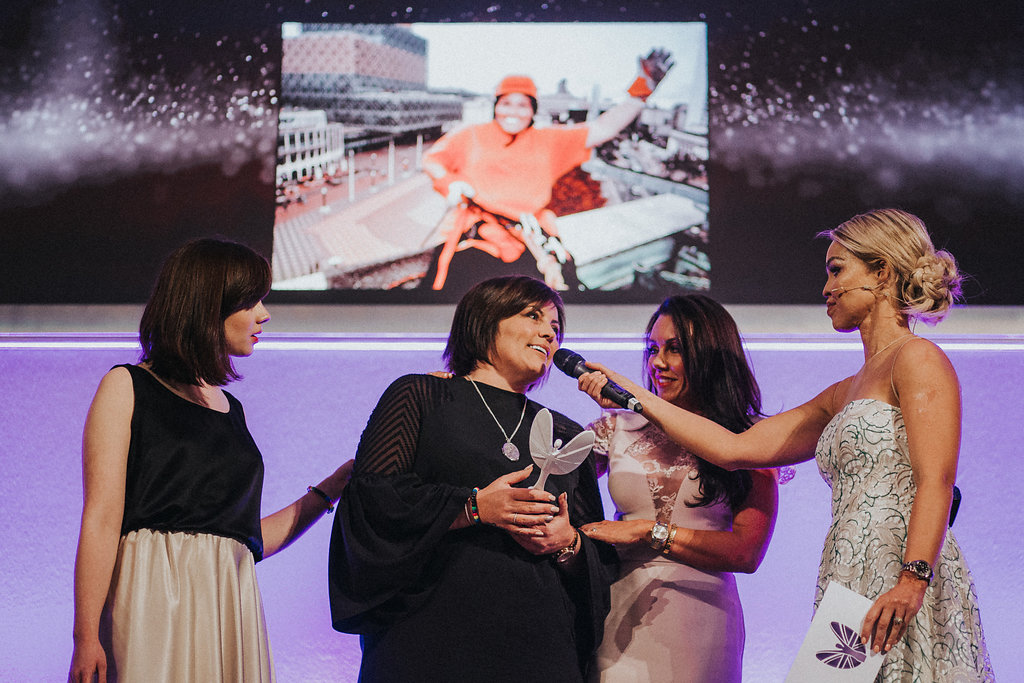 Our third award was one that had us reaching for the tissues and is a testament to the strength of a mother's love for her child. Everyone in Birmingham knows the name Harry Moseley. He is the inspirational little boy who raised more than £750,000 for charity after being diagnosed with an inoperable brain tumour back in 2007. Since he passed away in 2011, aged just 11, his mum Georgina has carried on the work of his Help Harry Help Others charity, which provides support for families affected by the cancer. Seeing Harry on the screen and hearing his voice was devastatingly powerful and there wasn't a dry eye in the audience as the incredible Georgie Moseley came on stage to a standing ovation to collect her Special Recognition Award. She told a tearful audience 'Cancer can't take away the fact that I'll always be Harry's mum". She added "He worked really hard. This little boy from the council estate spoke in the House of Commons. I'd never worked for a charity or run a business and it scared me – but Harry proved that regardless of your age, your wealth, your lifestyle and your wellbeing, you can achieve anything in life if you're passionate enough."
Georgie's award was presented by Claudia Jessie and Michelle Heaton (who were also in tears). Sometimes in life you are lucky to meet incredible people, Georgie is one of people and we look forward to following her story.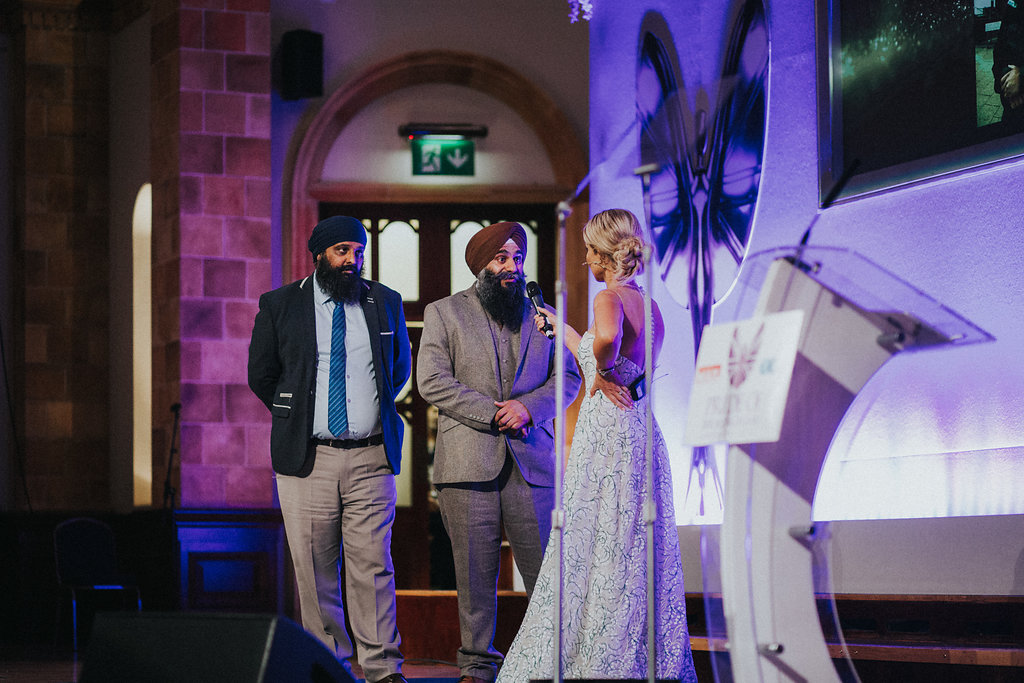 Our TSB Community Partner of the Year Award was next on the agenda and the winner was a person who is kindness personified. He has no hidden agenda, there is no personal gain – he just saw a problem in his community and wanted to fix it. Our winner is the truly humbling Randhir Singh Heer who was joined on stage by his colleague Parmjit Singh Bahia. Randhir created the Midland Langar Seva Society offering an open kitchen to "all and everyone" in need of food every night of the week. A team of volunteers serve around 5,000 meals a week to the needy in 15 towns and cities. They rely on local people donating food, and also support school breakfast clubs. He told the audience "Helping people most in need is something that spans every culture and every tradition." He added "After I first saw the homeless on the streets, when I was sleeping myself all I was dreaming about was homeless people, and I realised that something needed to be done".
He was a clear judges favourite, they said "What Randhir has done is so selfless, and he has inspired a whole community to come together." The award was presented by Eastenders Masood and Babe – actors Nitin Ganatra and Annette Badland who commended his selflessness, saying that they made them feel 'proud'.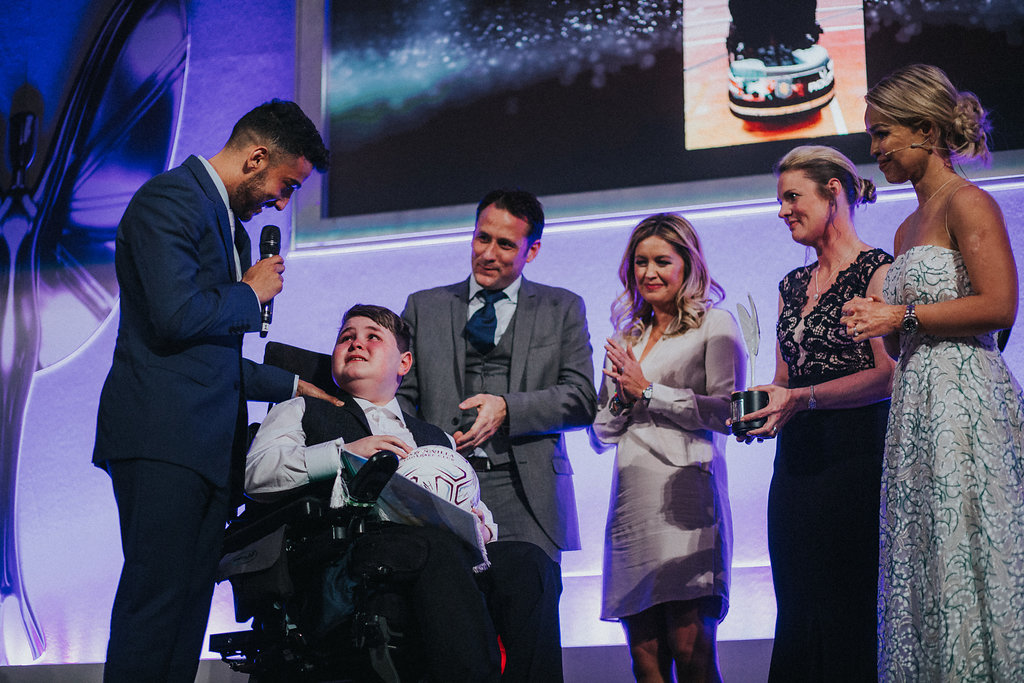 Our Child of Courage Award is always emotional and this year was no exception. Bradley Addison loves football, and dreamed of playing in the claret and blue of Aston Villa – then he was struck down by life-limiting Duchenne Muscular Dystrophy.
"I'm 13 and I love my football," said the Sheldon schoolboy. "Then I couldn't walk anymore. I had to be in a wheelchair 24/7. But I love playing football and I love being outside. I wasn't about to give up on my dream."
Bradley, now a Villa wheelchair footballer at national level, still has an important goal in sight.
"I'd like to play for England," said. "And win a cup or a league or two in the meantime!"
Aston Villa star and Wales international defender Neil Taylor presented Bradley with a signed Villa match ball to go alongside his award, which was presented by Hollyoaks soap stars Nick Pickard and Alex Fletcher. Understandably emotional Bradley blinked back the tears and set the audience reaching for the tissues again!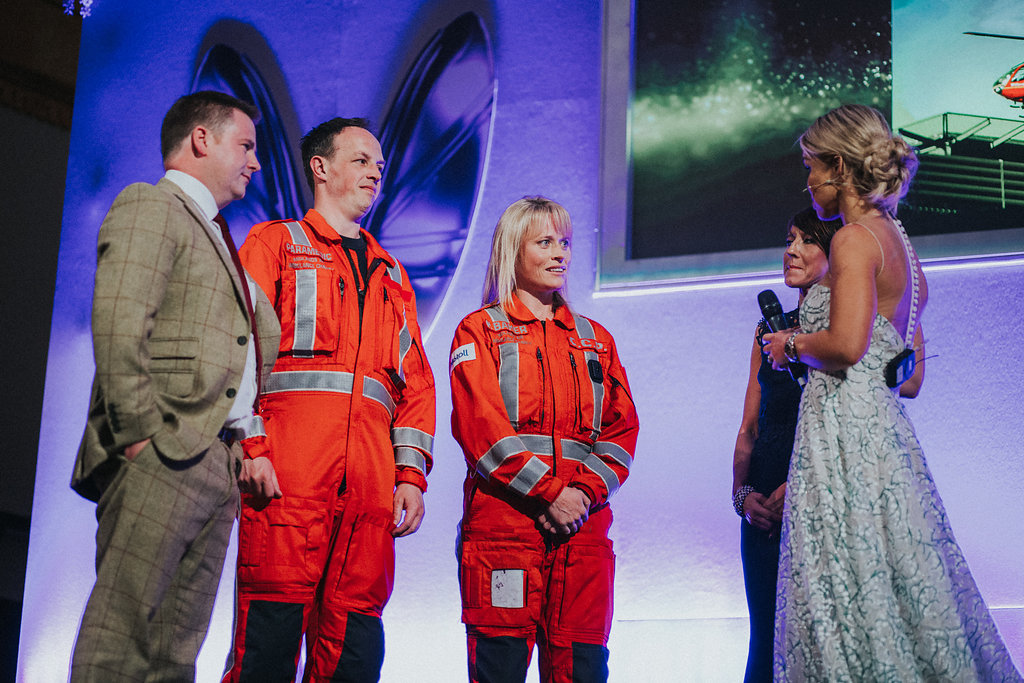 Up next was the Emergency Services Award and this year the recipients saved the life of a mum and her unborn child. The winners were the incredible Midlands Air Ambulance crew who saved Natalie Queiroz after she was stabbed 24 times by her partner during a frenzied attack in Sutton Coldfield town centre last year. After receiving a 999 call, Helimed03 from Cosford airbase was despatched to the scene with a three-man crew - Dr Ravi Chauhan, critical care paramedic Steven Mitchell and captain Richard Steele. Pilot Richard landed the helicopter on the High Street, as close to the victim as possible, and within 12 minutes the team had stabilised her enough to take her to Queen Elizabeth Hospital in Birmingham. Natalie underwent an emergency C-section alongside major surgery to repair damage to her heart, lungs, liver, wrist and abdomen and both mother and baby survived.
Natalie paid an emotional tribute to them, saying: "My baby and I would not be here today if it was not for the Midlands Air Ambulance, and my other two daughters would not have their mum or little sister. 'Thank you' will never be enough." The brave trio were presented with their award by some of the cast of Doctors.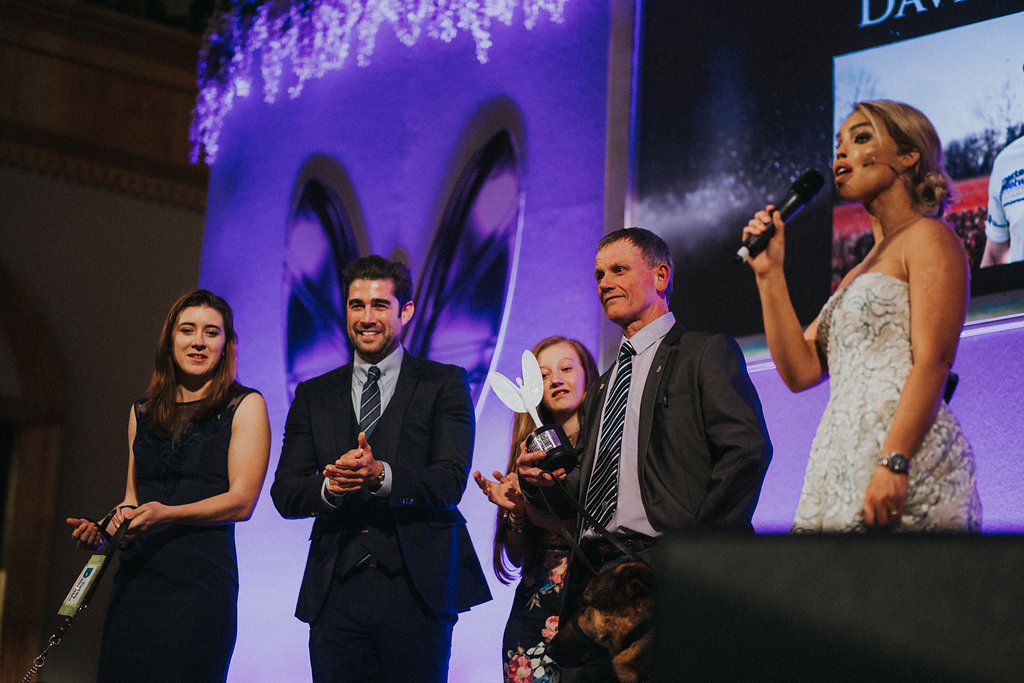 Our fiercely fought Fundraiser of the Year Award was next up and we could think of no-one who deserved it more than the simply outstanding Dave Heeley. Dave has raised more than £1million for charity along the way in a series of gruelling endurance challenges. Known affectionately by friends and supporters as Blind Dave, he has completed 12 London Marathons and 13 Great North Runs. In 2008 he ran seven marathons in seven days on seven continents, and in 2011 he ran and cycled from Land's End to John O'Groats, raising £107,000 for Macmillan Cancer Support. The Top 2 Toe run saw him run 26.2 miles every morning before jumping on his bike and cycling up to 100 miles. In 2015, he took on his most incredible challenge yet, the Marathon Des Sables, running 156 miles across the Sahara Desert in temperatures of up to 50C. Helped by two guides, he was the first blind runner to complete the world's toughest race, in which competitors also have to carry their provisions for five days of running on their backs. Dave was presented with his award by Matt Johnson and Libby Clegg, who congratulated him on his remarkable commitment.
The judges said: "Dave's achievements would be truly astonishing even if he wasn't blind. He is an incredible man." We couldn't agree more.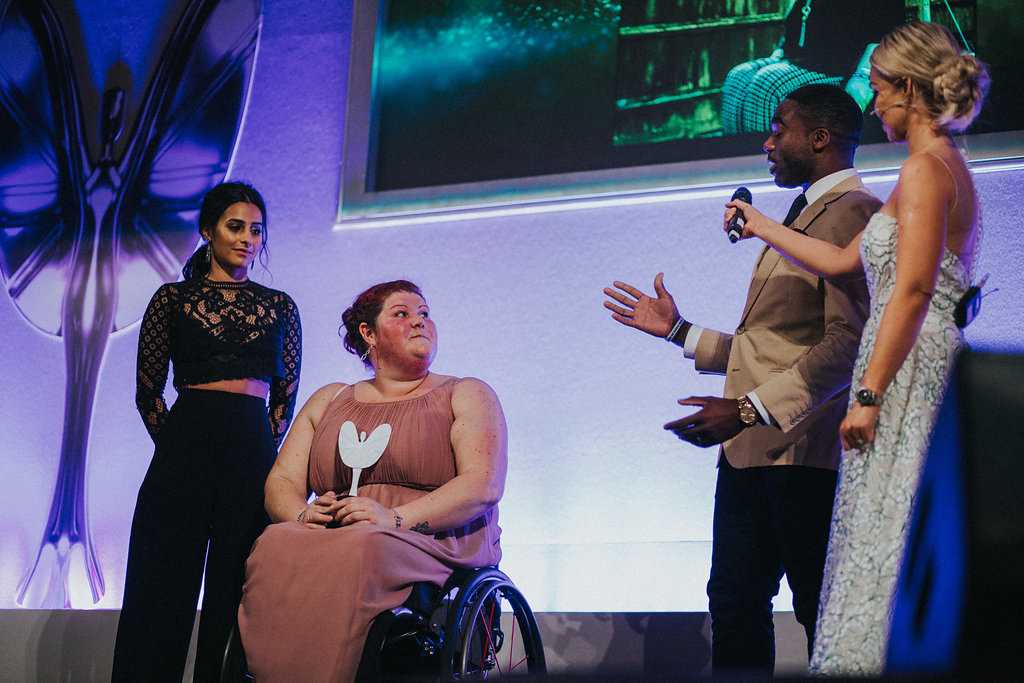 Our second Special Recognition Award winner is Michelle Quested, an inspirational nurse who returned to the wards despite being paralysed from the waist down. Michelle Quested was left wheelchair-bound following a car accident in 2010, and spent five months in hospital. But she never gave up on her dream of returning to the job she loves, as a neonatal cardiac nurse at Birmingham Children's Hospital, tending premature babies and newborns with serious health problems.
Within a year of her accident, she was back at work in an administrative role, and she finally achieved her dream of returning to the wards in April 2016, after being given a specially-adapted electric wheelchair that means she can handle babies and manoeuvre around bedside equipment.
The judges said: "Michelle is an absolute inspiration. She has been through so much, but she always puts other people first."
Michelle received her award from Strictly winner Ore Oduba and Coronation Street actress Sair Khan.
Our Prince's Trust Young Achiever Lisa Case is a true example of how a terrible start in life doesn't need to define your future aspirations. Lisa suffers with hydrocephalus, a build-up of fluid on the brain that can cause brain damage. She was sexually abused when she was 17, a traumatic experience that left her suffering with post-traumatic stress disorder and anxiety. She lost direction and when her mother contracted pneumonia, Lisa found herself caring for her mother and completely withdrew from society. Fortunately a visit to her local JobCentre Plus gave her hope. She met a Prince's Trust Outreach Executive who inspired her to join Team, a Prince's Trust programme that builds the confidence and employability prospects of unemployed young people.
Lisa felt supported at Team, overcame her anxiety and pushed herself to see what she was really capable of. She has since secured work at Halfords as a Customer Service Advisor, and loves her new life.
She says, "The Prince's Trust helped me realise so many things about myself – what I was capable of, as well as the importance of developing relationships and support networks. I've got a job which has given me stability and I believe in myself a lot more. It's made a big difference to my life." Lisa was presented with her award by Game of Thrones and Harry Potter actor David Bradley.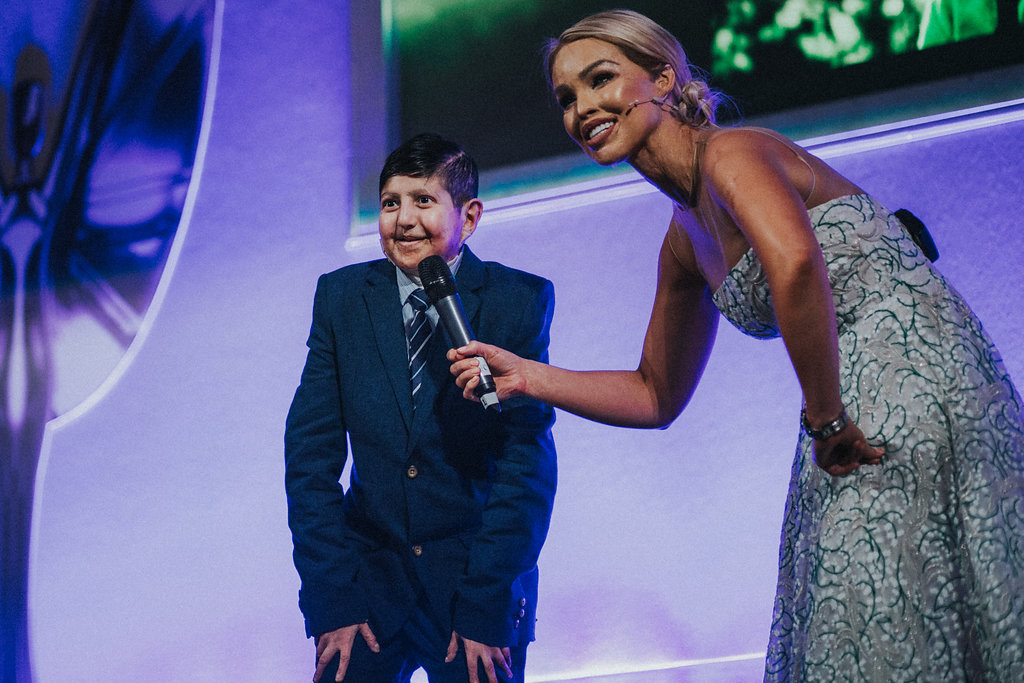 On a night of heroes, it was young Moin Younis who brought it all into focus. Our Teenager of Courage winner undoubtedly stole the show with his eloquent speech, incredible outlook and hard-hitting message. He told the audience "A lot of people take life for granted, I don't know how long I'm going to be living this life for but while I'm here, I want to get a message to everyone out there. I want you to enjoy life because I would do anything to have a normal life myself. Please, please make the most of your life. Make the most of what you have."
Moin suffers from an agonising and rare genetic skin disorder, Epidermolysis Bullosa, which causes his skin to blister or bleed with the slightest knock. He has to be covered in bandages every day, and cannot take part in activities most other youngsters his age take for granted. Despite this, Moin inspires everyone around him, and across social media, with his incredible positive attitude as he refuses to let his daily problems and pain get in the way of fulfilling his dreams and ambitions. He recently became a Young Ambassador of Acorns Hospice, which has helped look after him since he was a baby, giving him a say in the way the hospice provides its care. He also inspires other children with serious illnesses by offering them his advice and support. Moin touched everyone who was there last night. After the awards Noddy Holder's wife Suzan wrote "We all stood and applauded. It wasn't enough".
Appropriately, his award was presented by Aston Villa legend Stiliyan Petrov – who himself has successfully battled acute leukaemia to make a football comeback – and Olympic gold medal sprinter Marlon Devonish.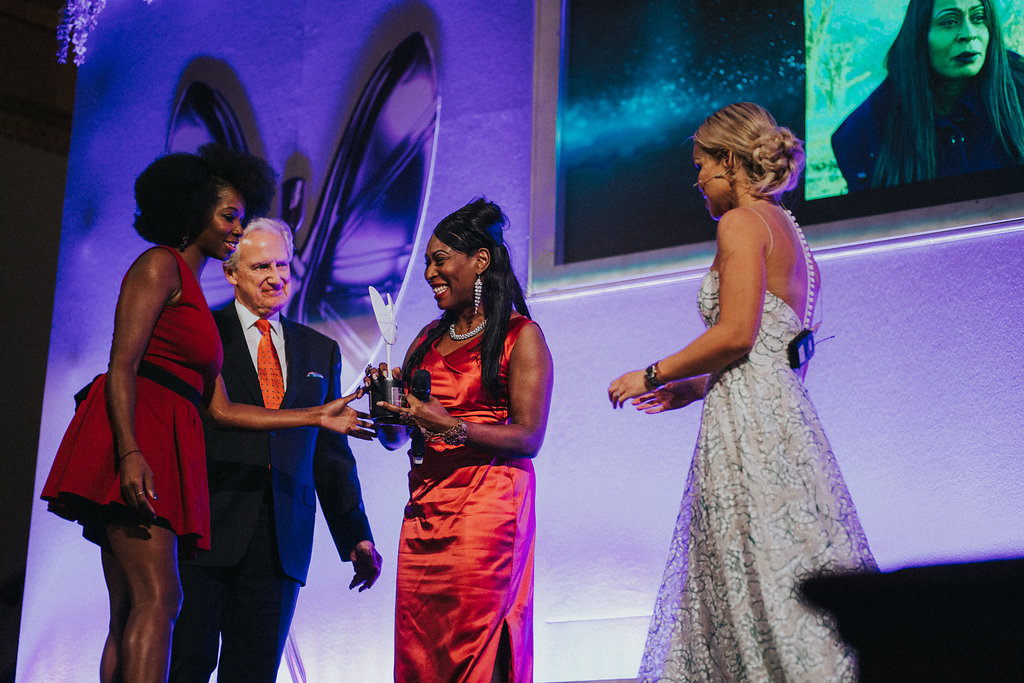 Our penultimate award recipient is a well known face in Birmingham. Marcia Shakespeare's life was shattered when her 17 year old daughter Letisha and her cousin Charlene were murdered in a drive-by shooting in 2003. Since then Marcia has led a tireless drive for peace and channelled her loss into a campaign aimed at steering teenagers and young adults away from crime. Marcia, along with Charlene's mum Bev Thomas, led the Birmingham-Mail backed Letisha and Charlene Education Award scheme, aiming at helping local teenagers achieve their educational goals. Marcia then set up The Precious Trust, through which she runs workshops for young people and visits schools and youth clubs. She has spoken on over 700 occasions to more than 100,000 young people.
"My work continues and there is so much to do," she said. "I sometimes wish I was ten people because I don't have enough time and the need is greater than ever."
The judges all agreed that her story was exceptional, they said "Marcia's love for her daughter shines through in everything she has done. And her work has had a massive positive impact on the lives of so many young people."
Marcia was presented her award by Jamelia and presenter Bob Warman.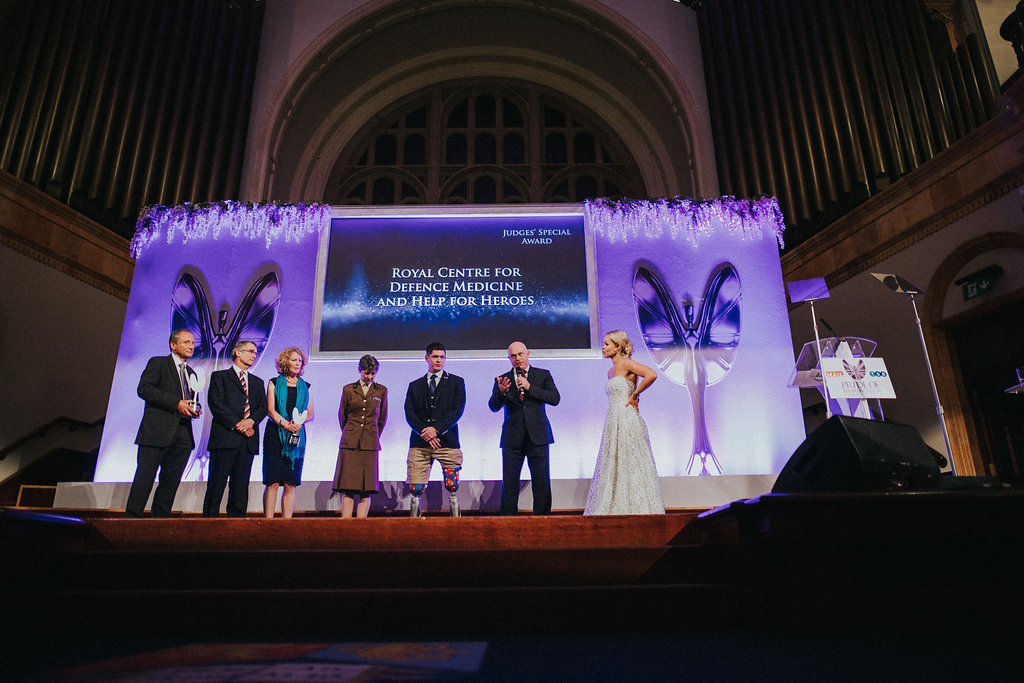 The last award of the night was presented by Ross Kemp who honoured two incredible establishments with the Judges Special Award. The worthy recipients were the Royal Centre for Defence Medicine and Help For Heroes.
Katie ended the evening by congratulating all of our amazing winners and Relley C joined us once again to finish the ceremony.
The stories told last night were ones of hope, of overcoming adversity, of trying your best. These winners were survivors, inspirations and reasons to see the best in people. We absolutely loved meeting them all and can't wait to see who joins us again at our Pride of Britain ceremony later in the year. Thank you Birmingham for an outstanding evening.